Glass Syringes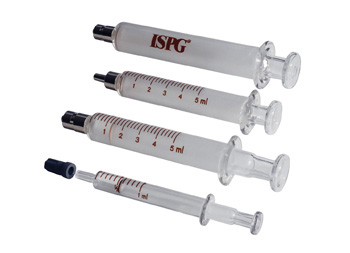 Glass syringes are preferred for specialty applications where plastic syringes are not suitable such as for dispensing oil concentrates and locating the epidural space during the loss of resistance method for regional anesthesia. Borosilicate glass syringes are far less likely to interact with fluids than plastic and are often chosen when biocompatibility may be a concern. They also have a very tight seal and are ideal when a very smooth action is needed for specific applications such as in regional anesthesia. ISPG has been providing glass syringes to the medical device and laboratory markets for over 30 years. We pride ourselves on our reputation for quality.
Disposable Glass Syringes Kit syringes are provided bulk, clean and ready for sterilization with various tip configurations to suit your application.
ISPG disposable glass syringes are two-piece syringes and have a glass barrel and glass plunger rod which are carefully matched in production for a smooth action and a no-leak fit. Disposable glass syringes are manufactured from borosilicate glass.
Private labeling on glass syringes is available. Customize syringes with your company name or logo.
Custom Glass Syringes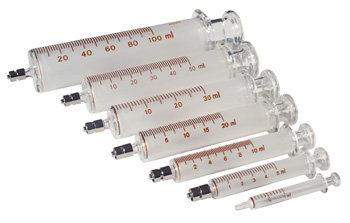 Let us help you design a custom glass syringe to meet your needs. Customize the barrel, flange, length and tip with your 510(k). We can customize and meet your requirements with your company name, logos and other custom marks and/or graduations are available.
Glass Syringe Options
Sizes:
1cc, 2cc, 3cc, 5cc, 10cc, 20cc, 50cc, 100cc
With or without graduations
Plunger rod with or without silicone
Custom Logo
NRFit™ 80369-6
Tip Options
MLL – Metal Luer Lock
LS – Metal Luer Slip
GLS – Glass Luer Slip
"O" Ring Tip
PLL – Plastic Luer Lock
PLS – Plastic Luer Slip
NRFit™ Slip 80369-6
(Click here for more details on the Loss of Resistance Technique)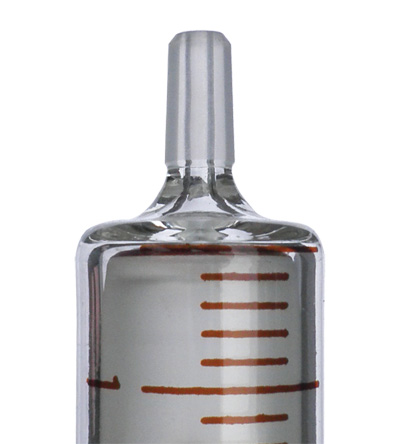 Glass Luer Slip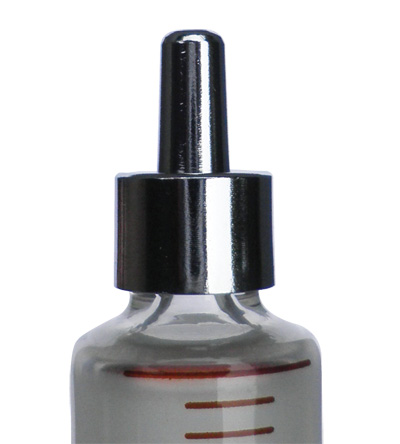 Metal Luer Slip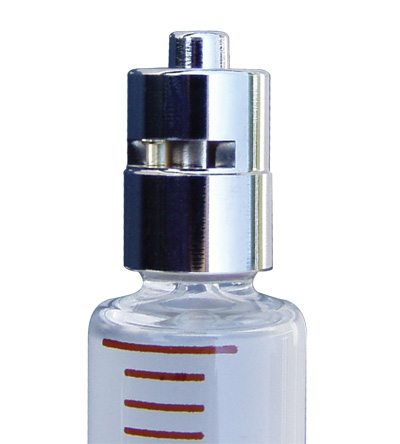 Metal Luer Lock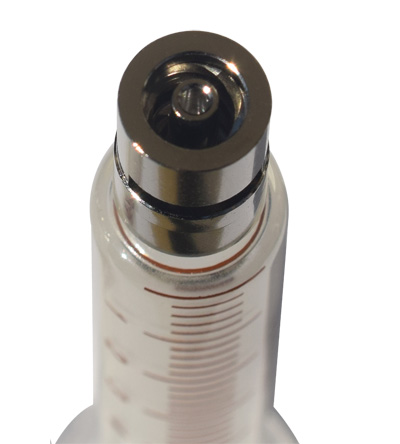 NR Fit TM Connector