Procedure Needles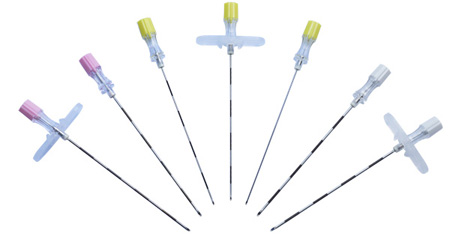 ISPG stocks 510k'd pain management and anesthesia needles which we sell bulk, clean, ready to be packaged and sterilized.
Chiba Needles: used in a variety of procedures including biopsy, nerve block, pericardiocentesis as well as other applications where aspiration of and or fluids are required.
Epidural (Touhy) Needles: used to introduce anesthetic agents to the epidural space.
Spinal (Quincke) Needles: used to achieve entry into the spinal cavity for anesthetic & diagnostic purpose.